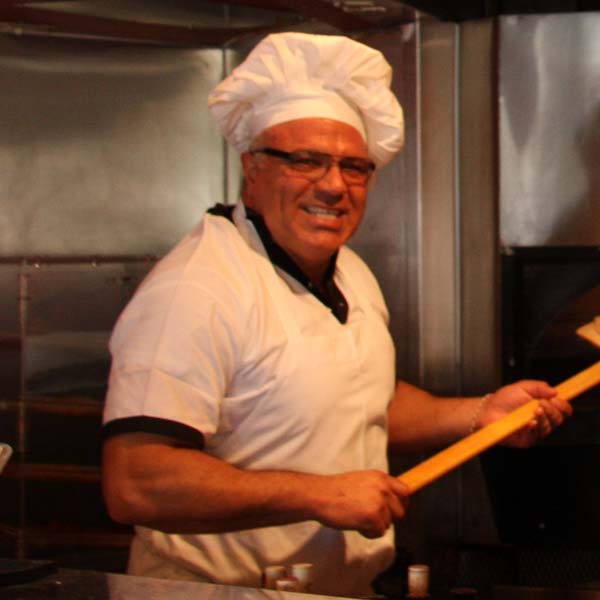 Hamid Shamshiri
Founder & Executive Chef
I come from a long line of restaurateurs in my family. That is why creating and serving good food is in my heart and soul. I started my professional work at my uncle's restaurant in 1976 at "The Sunset House" restaurant in Hollywood. After that I became a chef at the House of Iran (Golestan), which belonged to the Royal King of Iran. In 1981, I opened the first Shamshiri. At Shamshiri Grill, we are dedicated to quality and the spirit of hospitality.
Shamshiri Grill has been offering high-quality Mediterranean comfort cuisine and catering to Los Angeles since 1981. Every day, you can find us in our open-grill kitchen using fresh ingredients for both traditional and creative Persian dishes. Think freshly baked bread, kebabs, lamb curry, tahchin with chicken, and a variety of vegan dishes. Every meal is served in an environment that is easygoing by day, romantic by night, and ideal for every occasion.
Shamshiri takes an all-around Mediterranean approach. We offer a full lunch and dinner menu with personalized traditional Persian recipes along with delectable vegan dishes.
WHAT PEOPLE HAVE TO SAY
LOVED & TRUSTED BY OUR CUSTOMERS
"This is a lovely restaurant. The menu has many different choices and all the food looks delicious. The staff is attentive, helpful and knowledgeable.

Karen Lewis

Source: Google
"The food was amazing, the service was outstanding. Especially the lamb shanks and the salmon. Will definitely be back.

Lora B.

Source: Yelp
"Absolutely delicious! The meat was so tender. You can tell it was transferred straight from the grill to plate. The falafels are some of the best I have ever had.

Sudeep Rajpoot

Source: Google
"This is my favorite restaurant! The food is amazing, the service is great and the surroundings are lovely!!!! I look forward to going back ASAP!!!

Heather L.

Source: Yelp